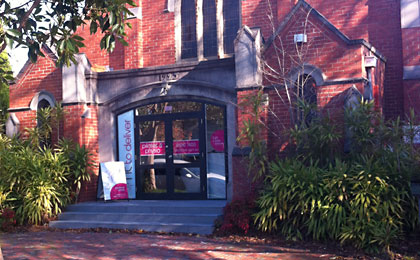 what is pilates?
Pilates is a unique system of strengthening exercises that was developed almost 100 years ago. Fit to Deliver classes adapt traditional Pilates exercises to create a safe, effective exercise system for you during and after your pregnancy.
You will learn how to activate your deep abdominal and pelvic floor muscles. Physiotherapy research has shown that developing these deep "stabilising" muscles can help prevent low back and pelvic pain.
Strong abdominal and pelvic floor muscles, a good breathing technique and good muscle tone will help you to adjust to the physical changes occurring in your body while your baby develops. Fit to Deliver can be continued post-natally to ensure your abdominal and pelvic floor muscles recover strength and tone safely.
Bookings required for all classes.


Call: 9596 7400
Specials and Events
Mother's Group Sessions
Would you like to bring your Mother's group along for a customised class at a time that suits you?
Call us on 9596 7400 or email info@fittodeliver.com.au to lock in a time.
read more
Labour and Birth Skills
Our next Labour and Birth Skills Session with Tracy is on Friday 23 September 2016 at 3 till 4.30pm at our Brighton studio.
If you are between 30 and 38 weeks pregnant come along to our workshop to hear practical advice and practise skills to use during labour and delivery!!
During the workshop, we will focus on using practical, non-invasive, pain management techniques to use during labour. These include movement and pracitising different positions (including the use of the Fitball), massage, breathing, visualisation, heat and TENS.
We will also share important tips and strategies for optimising post natal recovery.
Call us on 9596 7400 for the next dates. Classes run approx. every 6 weeks.
read more